Dog Food – We are delighted to be stockists for Natural Instinct raw Dog Food and Lily's Kitchen.
Which is the Best? What is Natural Instinct?
Natural Instinct is frozen dog food, made up of human grade meat, with vegetables and bone. There is nothing on the list of ingredients that you can't understand. No chemicals, or 'meat derivatives'.
Which Dog Food? What is Lily's Kitchen?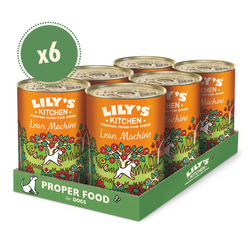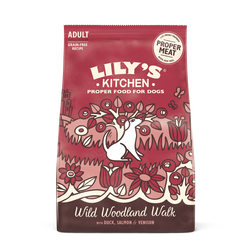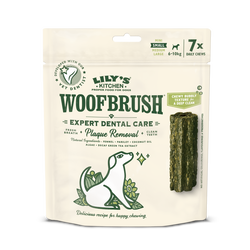 As well as the Natural Instinct, we also stock Lily's Kitchen which is either kibble, or tinned cooked food. Again the ingredients are very carefully prepared with no meat meal or cereals to pack out the food to maximise manufacturer's profits. All food is digestible and valuable to a dog's physical health.
Dog Food – It's effect on our dogs
Our Labradors
Our own Labradors are fed on Natural Instinct. Maverick and Cookie were fed it from the day we brought them home as puppies. Henry Labrador was fed it for the 14 years we had him until he sadly passed in October 2021, aged almost 19 years. If you had any doubts of the benefit of this dog food, Henry stood testament to its goodness! Our vet had never met such an old boy!
Georgie Jack Russell
Unfortunately our Jack Russell, Georgie, is no longer allowed Natural Instinct as she had a serious stomach operation resulting in her only having 1/3 of her intestines left, so she isn't allowed bone. We do have to keep her out of the way at mealtimes though as she just loves to steal off her little brother and sister if they leave even a sniff of the Natural Instinct in their bowl! Georgie is fed on Lily's Kitchen, which I also stock.
Can I supply you?
I would be delighted to supply you with Natural Instinct, just let me know what you would like on a monthly basis. If you live near Wetherby, Boston Spa, and the surrounding villages and around Sherburn in Elmet, I can deliver for free! Deliveries to Green Hammerton and Tockwith, occur fortnightly.
My three chest freezers are usually bulging with dog food so, if you need any at short notice, I'll probably be able to accommodate your request! Just give me a call.
How to Order?
So if you would like to order some dog food, or fancy a free sample, please email me at: Lynn@BookerPetCare.co.uk, or telephone me on: 07914 838 031
Below is a price list for Natural Instinct. If you would like some Lily's Kitchen Dog Food, please send me an email with what you'd like – there is such a variety of products that change regularly so I can give you a price on enquiry.
Natural Instinct Price List (Jan 2022)
(subject to periodic amendment according to Natural Instinct
Natural Instinct Range
1 kg
2 x 500g
2 x 250g
Natural Beef Tripe
Natural Chicken
Natural Chicken & Lamb
Natural Lamb
Natural Puppy
Natural Senior
Natural Special Diet
Natural Tripe & Turkey
Puppy/ Kitten Weaning Paste
£4.16
£3.40
£3.85
£5.60
£3.46
£3.75
£4.25
£4.06
___
£4.51
£3.75
£4.60
£5.95
£3.81
£4.10
£4.60
£4.41
£3.56
—
—
—
—
£2.65
—
—
—
£2.75
Working Dog Range
1 kg
2 x 500g
Working Dog Beef & Chicken
Working Dog Chicken
Working Dog Chicken & Tripe
Working Dog Duck
Working Dog Puppy
Working Dog Chicken & Salmon
Working Dog Turkey
£3.70
£3.00
£3.65
£3.05
£3.20
£3.60
£3.20
£4.10
£3.35
£4.00
£3.55
£3.70
£3.95
£3.55
Pure Range (For Dogs and Cats)
1 kg
2 x 500g
Pure Beef
Pure Chicken
Pure Duck
Pure Green Tripe
Pure Turkey
£4.35
£3.15
£3.40
£3.95
£3.30
£4.70
£3.50
£3.90
£4.30
£3.65
Christmas Feast
1kg
2 x 500g
2 x 250
Christmas Feast (Dog)
Christmas Feast (Cat)
£4.50
—
£4.85
£5.00
—
£3.75
Cat Food
2 x 500g
2 x 250g
Beef & Chicken
Lamb & Chicken
Country Banquet Chicken
Country Banquet Turkey
Country Banquet Fish
£4.62
£4.62
£4.62
£4.86
£5.85
£3.55
£3.55
£3.55
£3.65
£4.25
Bones
Chicken Carcasses (750g)
Duck Carcasses (for 2)
Duck Necks (Pack of 6)
Lamb Neck
Play bones (for 2)
Play Bone (Large Single)
Turkey Necks (pack of 2)
£1.65
£2.50
£1.65
£3.60
£3.25
£3.52
£3.15
Treats
Beef Jerky (for 6)
Liver Treats (Beef) (100g)
Beef Pipe (for 2)
Chicken Hearts (150g bag)
Fish Skins (50g)
Lamb Lites (200g bag)
Whitebait (100g)
£5.40
£2.85
£3.50
£3.00
£2.60
£4.05
£3.35
Probiotic
Zoolac propaste – 15 ml
Zoolac Propaste – 32 ml
Zoolac Propaste – 60 ml
£10.80
£17.40
£30.00